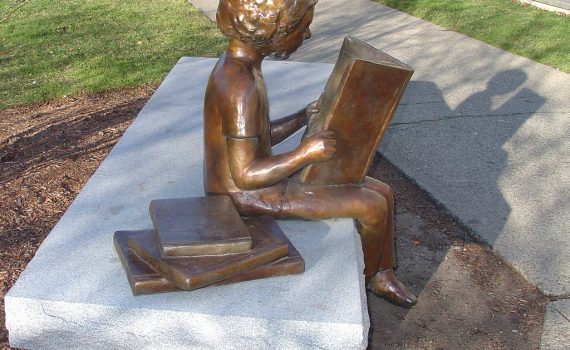 Category:Introverted Leadership,Leadership,personality
In our mentoring and coaching relationships, we've identified several books that you may find helpful as emerging introverted leaders.
Understanding Personality and Temperament
Briggs Myers, Isabel and Myers, Peter B., Gifts Differing: Understanding Personality Type
Provides an easy-to-read overview of the MBTI. Important for providing the basics of Myers-Briggs Temperament theory. The MBTI focuses on the internal workings of the mind ("cognitive processes"). The MBTI delves deeply into each of the 16 types and into the layers of cognitive processes that contribute to individual personality.
Keirsey, David, Please Understand Me II
The Keirsey Temperament Sorter (KTS) is more interested in observable behavior. The KTS groups the 16 personality types into 4 temperaments, and highlights the similarities between them.
---
Introversion
Cain, Susan, Quiet: The Power of Introverts in a World That Can't Stop Talking
Susan Cain's book and her Quiet Revolution have helped introverts understand their strengths and their importance in the workplace. As an introvert, I found reading the book to be transformative.
Kahnweiler, Jennifer B., The Introverted Leader: Building on Your Quiet Strength, 1st Edition
Preceding Cain, The Power of Introverts in a World That Can't Stop Talking, Kahnweiler provides a discussion of introversion and leadership.
Petrilli, Lisa, The Introvert's Guide to Success in Business and Leadership
Petrilli provides a discussion of introverted leadership in the workplace and a set of tools for helping you progress.
---
Workplace Dynamics
Bradberry , Travis and Greaves, Jean, Emotional Intelligence 2.0
The importance of emotional intelligence in the workplace has seen increasing attention as companies work to help employees understand how to work together.
Patterson , Kerry; Grenny, Joseph; McMillan, Ron; Switzler, Al, Crucial Conversations Tools for Talking When Stakes Are High, Second Edition
Crucial Conversations provide exercises (including videos) of common workplace discussions and potential conflict and focuses on helping readers better understand themselves and others, so that a "win-win" is more achievable.
---
Verbal Communication Skills
Alda, Alan,  If I Understood You, Would I Have This Look on My Face?: My Adventures in the Art and Science of Relating and Communicating
Alan Alda writes about his work with helping scientists and medical professionals communicate clearly and empathetically by using improv exercises to build stronger verbal communication.
---
Career and Professional Development
Slim, Pamela, Body of Work: Finding the Thread That Ties Your Story Together
Pamela Slim provides a series of steps (with a workbook) that helps us understand what we're passionate about and how to leverage our backgrounds, desires, work histories, and passion to identify either new careers or side hustles that may be more meaningful to us than our day jobs.
What other books would you recommend?