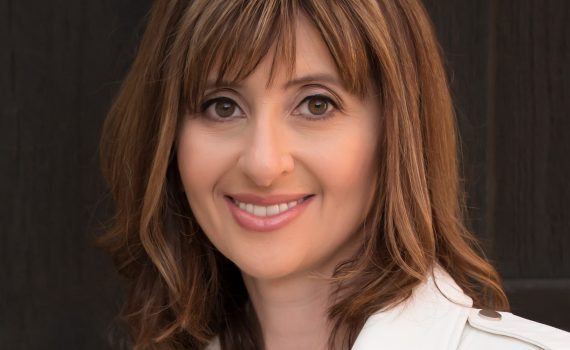 Category:introversion,Introverted Leadership,introverts,Leadership,Lessons Learned,Podcast
Podcast: Play in new window | Download
Subscribe: Google Podcasts | Spotify | Amazon Music | iHeartRadio | Podchaser | TuneIn | Deezer | RSS
Episode 033 Show Notes: Victoria Lioznyansky
Introduction
Victoria Lioznyansky and Ben Woelk discuss starting a small business as an introvert, discussing her experiences with Nutty Scientists of Houston and the Brilliant Speakers Academy.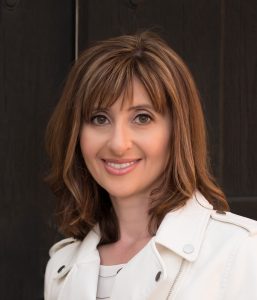 Key concepts
Building a business takes passion, skill, and discipline
Introverts can be good at consultative sales
STEAM or STEM-A is a great way to marry science and the arts.
Quotable
I had this full blown transformation from being somebody very much afraid and not wanting to be in front of a microphone ever to somebody who truly enjoys being in front of an audience. All of this while still being an introvert and not being the center of attention in any way or form.

Introverts have this one big strength–to focus and reflect, to look inside ourselves and really think things through.

On building a business–look inside yourself and decide if there is something that you are so passionate about, that you believe in so much, that you will be willing to take a risk for because building the business is always a risk
Resources or Products Mentioned in this Episode
Links
Transcript
Ben: Joining us today is Victoria Lioznyansky. Victoria teaches introverted entrepreneurs and business professionals how to overcome their fear of public speaking and become confident, compelling, captivating speakers. After moving to the U. S. Two decades ago with limited English, Victoria overcame her crippling fear of public speaking to build several businesses, teach in a variety of industries, and speak in front of small and large audiences. She appeared on Fox News and has been featured in numerous publications including CBS, Houston and BizWest media, talking on her experiences going from scared to sought after speaker. Victoria created the Brilliant Speakers Academy, an online public speaking coaching program for introverts. She also owns Nutty Scientists of Houston, a passion project about inspiring kids to fall in love with science. Victoria holds a Master of Science in Computer Science and is currently completing a Master of Arts degree in Communications and Media Technologies. She lives in Houston with her husband and two sons. You can contact Victoria at victoria@byvictorial.com.
Ben: Can you tell us about your business and your background? You have a couple of businesses. Why don't you talk about those and talk to us about what your workplace is like.
Victoria: Yes, I am in this unique position where I do have two businesses that are as different as you can imagine. One of them is Nutty Scientists of Houston, which is a franchise that I've owned for the last six or seven years. And this business is really all about inspiring kids to fall in love with science. I'm not as much hands on in it as I was in the beginning, but it's still business that takes pretty much probably half of my time. And I have a physical space, so it is a local brick and mortar business where we go to schools all over Houston to do enrichment programs. And also we have all kinds of programs in our space right here in Houston. So that's one of my businesses. And my second business is public speaking coach and I coach students. I created the Brilliant Speakers Academy program and I work with my audience from all over the world, teaching them how to become a better public speaker, specifically focusing on introverts and how we as introverts can overcome our fear of public speaking.
Ben: That's fascinating. It almost feels more of a calling type thing. I know that my passion about Hope for the Introvert and speaking and mentoring introverted leaders is really born out of a desire to make a difference for them. What has driven you to pursue this introverted public speaking coaching path?
Victoria: You know, Ben, this is such a good question and you're so right. It is a passion-driven business. I obviously have been an introvert all of my life. I am as introverted as you can imagine and I've been terrified–absolutely terrified of public speaking growing up. And I had a lot of traumatic experiences and I was able to overcome my fear of public speaking. I was able to go in front of audiences of any size and not just be this confident, competent speaker, but actually enjoy it and transform, impact, and bring joy, educate, inspire my audiences. So I had this full blown transformation from being somebody very much afraid and not wanting to be in front of a microphone ever to somebody who truly enjoys being in front of an audience. All of this while still being an introvert and not being the center of attention in any way or form.
Victoria: And a lot of people come up to me after I do train,–I speak somewhere, they come up to me and they say, "Oh, you are so wonderful. You are this natural speaker." And that made me think, if somebody like myself who was really bad at this, who was really scared, really didn't want to do it, is able to go through this full transformation and have people believe that I'm a natural at this, then everybody else can do it too. And so my Brilliant Speakers Academy program was born out of this desire to share my experience, my systems, my framework, and teach everybody else how to go from being really, really, really scared and uncomfortable through actually loving being in front of an audience and being good at it.
Ben:Yeah, it's a very, very cool thing. And I know our next episode we'll spend more time talking about what you actually do as a public speaking coach, I know my own speaking path, how nervous and now absolutely terrible I think I probably was when I initially started speaking, but it's become so habitual now or much more natural where I have become used to being in front of larger groups. I've had conversations with a friend and she talks about how you see people at one point in time and you assume that they always have been like that. I look back at that in terms of leadership. I look back at that in terms of public speaking ability or wherever I am on that path at this point in time. But I know that people who heard me 10 years ago probably would be surprised that that's me speaking today.
Ben: I know there were many opportunities that I turned down, found someone else to speak because I didn't want to be in front of a large group. But it's kind of amazing how that has moved forward over the years. Since we're going to spend a good chunk of our next episode talking about that aspect of your business, and it sounds like it's going to be all ingrained with your whole life travel–life journey, I guess would be a better term for it. What's the passion for the science part of things because that is very different? It still sounds like a very exciting thing to be doing to be going into different schools. What led you into that? I feel like we're going down two totally different paths, but I know they're going to intertwine again. So what led you into that?
Victoria: I am a mom. I have two kids right now who are 13 and nine. And when I started my business, my kids were very, very little. I've been an entrepreneur pretty much most of my adult life. I'm actually building my fourth business right now. So I've had several businesses and my background is in IT. It's actually not science, it's Informational Technologies. And my first business was developing websites and building software. But as my career progressed, I found myself working in the educational environment. I was actually managing all of the software development for Harris County Department of Education. And so I found myself as a mom and at the same time working in the education field and I was looking to start a new business. I was looking to invest my time and energy into something that would make me not just happy and fulfilled, but also challenged.
Victoria: And at the same time I wanted something that will be interesting for my kids as well. And so, as all of those things came together, I had an idea to start–build the franchise. It is a franchise that I purchased and I built it from scratch. And right now, the Nutty Scientists of Houston franchise is the number one franchise in the United States among all of the Nutty Scientists franchises. So I built it from zero to be number one. And it definitely was, and still is a passion project as everybody knows. Even if you're not in education, even if you don't know anything about science, everybody understands, everybody knows how important sciences for the kids, because a lot of kids go through school not truly understanding science and being interested in it because it's so theoretical. A lot of times in a lot of schools where schools don't have time to time or money to invest in the hands on and really inspiring kids it's all about tests as everybody knows.
Victoria: And a lot of kids just don't like it. Because nobody ever made them interested in it. And it's very, very important I think for the next generation to truly believe that science is exciting. And this is what my business is all about. It's inspiring kids to fall in love with science. It's not making them all scientists, of course not. But it's showing them that science is not just about tests and the boring information that they may be getting from school and that's why they don't like it. Science could be really exciting and could be really a way to change the world and their future. And so in our little way by doing enrichment classes, by doing camps, by doing science birthday parties, I feel like we are contributing to that cause.
Ben: Yeah, that's really awesome. I'm at the Rochester Institute of Technology and there's been such a focus on–there's always been a focus on STEM disciplines here. But there seems to be–obviously there's a much larger focus in society in general in the U. S. Especially around the STEM disciplines. One thing that's interesting that RIT is doing. Our current president is–I don't know if he's groundbreaking here, but he's leading the path here–is making sure there's also an Arts component with that as well, so that it's not just the–it may be the same side of the brain actually, but it's not just around the science things. But it's also the number of students we have who come in who have passions in acting, in the art,s and music and making sure that they have outlets for that and opportunities as well. So I am interested, and my apologies because I didn't ask you this ahead of time at all, What are your thoughts around the STEM disciplines, science and still involving the arts?
Victoria: It's so funny that you ask that because just this summer we had a couple of camps that instead of STEM camps we called STEAM camps–A for art. And we literally combined arts and science. We had a bicycle with–what I forgot to mention is that my business primarily deals with ages four through 12. So we work with younger kids and our camps. We actually partnered with an arts company and we had the camp where with it some science, and every day kids were doing art. And then we had another camp where we partnered with a drama company where we did science and combined it with performance. So that camp was really groundbreaking in a way that nobody in the community has ever done that. Where for half the camp kids we're doing science experiments and learning about science.
Victoria: And then for the second half of the camp they were acting out, writing the script, creating all the sets, and incorporating science and science experiments that they learned earlier from us into their performance. And they combined both in the performance for the parents. So that camp was a huge hit and kids absolutely loved it ,because they were able to not just purely focus on science, and it's all fun but also integrated with something else that's very exciting and makes it a lot more applicable and a lot more fun for them. So I thought incorporating science into drama and adding an art component to that as well, is really an interesting way to go for the kids who are interested in both science and art.
Ben: Yeah, that's amazing. I'm also looking at another thing that's been sweeping–I wouldn't say society, but a lot of the professions over the last couple of years, has to do with the use of Story to communicate information. And this sounds like such a clear example of how–you can really influence things both ways with it, but how to communicate science through story in a sense. And even science being part of the story that you're presenting.
Victoria: Right, right. And that's actually how we run our enrichment classes. The class may have a theme of, I don't know, sharks. The whole class was about sharks and we don't just go like, "Well, sharks do this; sharks do that." Right? We make it–we actually weave a story into this, and this is how sharks are born and this is what happens. And their parents do this and little sharks get abandoned and lalala! I mean there is a whole bunch of information that you can just present as information, or you can create stories out of it and then incorporate science experiments. And then by the end of the class, kids get a really full picture of that one topic that we're trying to cover.
Ben: Yeah, that's a very, very cool thing. So the thing that I think that really makes it funny is the Houston Astros have the song about Baby Shark, Right?
Victoria: I have to let you in a secret. I am not a baseball fan, or a sports fan for that matter.
Ben: No, no. I just remember seeing something about it. And the Baby Shark thing rings true because we have a grandson who absolutely loves all of the Baby Shark thing. So that's why I'm laughing. It's just funny that it would– it's Houston. It's just a funny thing, but I think it just shows how much some of this just kind of permeates through culture at different levels. So you've been a serial entrepreneur, I guess is one way to look at it. And you're not the first guest that I've had who's built a string of businesses and who's an introvert. How did being an introvert affect how you've been an entrepreneur?
Victoria: I think as an introvert or as introverts, we have this one big strength, and that strength is the ability to focus and reflect, ability to look inside ourselves and really think things through. I really think that introverts do make some of the best entrepreneurs because as we love to focus, as we love to think, as we love to reflect, we are able to truly shape our business in the best way possible. And also mentally prepare for unexpected, you know, for any struggles we may have, for any challenges we may have. I think as introverts, it's a strength and most of the introverts or pretty much all of the introverts have it. And I think the misconception is that extroverts make better business people because they tend to like to be the center of attention, right? That they like to be in the spotlight. I like to go out there and interact, but the reality is as much as we don't like to go out there, when we do, we truly nail it. And I think it's also our ability to have really meaningful conversations whenever we meet with somebody.
Introverts have this one big strength--to focus and reflect, to look inside ourselves and really think things through. @victorialtweets Click To Tweet
Victoria: Even when you are doing a sales presentation, as an entrepreneur, you are constantly selling, right? Even when you're doing a sales presentation, as an introvert, you really focus on the needs and on the benefits to your client. You take the focus off of you and put it on your client and they're going to talk a lot more about it. When we speak about public speaking, speaking in public, I think as introverts, this is really our strength is to be able to truly have a meaningful conversation with another person and make it about the other person. And that makes sales a lot easier for introverts. And this could be not something that other people talk about, but actually a consultancy.
Ben: Yeah, I think in the aspect of consultative sales? Absolutely. I think many of us think about sales as just the numbers game, the cold calling thing of it, which is a piece of it, which I'm not sure anyone really enjoys that piece, but the consultative part and the whole introvert strength you're talking about about this ability to engage and listen to the other person and not necessarily be racing ahead thinking, "What am I going to say next?" Or you know, "What am I going to say?" And that ability to listen is really important. It's a bit challenging when we're doing this podcast because I am thinking, "What's the next thing that I'm going to talk about" But I think that introvert strength of being able to listen and reflect back is really key in engaging and really building customers and clients and relationships in general.
Victoria: Absolutely. And of course we're not talking about–today's conversation is not about sales at all, but I just have to mention that if you, as as you said, if you are an introvert, really use that strength and make every sales call or sales meeting into a consultative sales call, you're going to have so much success. And I speak from my own experience, because unfortunately I still do some sales calls, some cold calling, which as you said, nobody likes, I'm not looking forward to it and I outsource as much as I can, but I've still done a good share of them. And I built my business because I was able to take every single cold call and make it about them, make it about benefiting the client that I'm calling versus, "Let me sell you on my stuff." And I think it's very, very important. And I think as introverts we are equipped with dealing with this, and we just should use it more and train ourselves to use this strength more. Listen and reflect back and focus on the other person.
Ben: Yeah, I think that's really great. I've worked as a consultant and it's always been about providing solutions, but it's not providing solutions that I'm coming in with packaged solutions. It's understanding and really doing that analysis of what does the client or what does the customer need and building a solution that meets that. And I do think that the analytical abilities I think can transcend whether it's introvert or extrovert, but I do think it's that ability to stay engaged in the conversation and to build a relationship and build the trust that is really, really important in this.
Victoria: Yes. Absolutely.
Ben: Do you have some recommendations for introverts who would want to become–we'll break this into this two-part bifurcation here–do you have recommendations for introverts who are interested in building businesses? And I don't mean in the numbers game, but more, I guess you feel like they want to do something on their own. They don't want to necessarily just have a job with a company or something. They've got a passion for something. They have a belief in something. What recommendations would you have for an individual who wants to explore their own path and maybe that path is being an entrepreneur?
Victoria: I definitely thought about it a lot in the last couple of decades. Because of being a serial entrepreneur and also being in the corporate world from time to time, and as somebody who really doesn't like to be in the corporate world and working for somebody. As somebody who was clearly born to be an entrepreneur, I had to give it a lot of thought of not only do I want to start my own business because the answer was always yes, but also what do I want to do? And so as advice to anybody who feels restless in their workspace, who feels that they're wasting their life. Maybe because I know I had those thoughts when I was in the corporate, that I'm wasting my life, that I am asleep and I need to wake up and do something that I'm passionate about. I think my biggest advice is to look inside yourself and decide if there is something that you are so passionate about, that you believe in so much, that you will be willing to take a risk for because building the business is always a risk and I'm not saying that, "Oh, I'm so passionate about this or that I'm going to quit my job tomorrow because Victoria said you need to be a risk taker."
Look inside yourself and decide if there is something that you are so passionate about, that you believe in so much, that you will be willing to take a risk for because building the business is always a risk. @victorialtweets Click To Tweet
Victoria: No, you can be a careful risk-taker. You can stay in your job for awhile until you build your business to the extent where you can quit your job. Because that's exactly what I did. I had already purchased the Nutty Scientists franchise, but was still working full time. I knew that I can't leave my job and start the business from scratch, because obviously when you're starting a brand new business, you're not making any money for the first little while. I wanted to jump into the business and start making money from day one and the only way to do that was to build a foundation for that business while still working. So for anybody who feels a little restless and they feel like, "Okay, I want to start the business," what I recommend is to start a business. Do not do anything crazy. Stay at your job, start a business. The little steps become really organized about your time.
Victoria: What I did when I had already purchased Nike scientist, but I still was at my job: Every lunch hour I would go to my car. I would sit in my car and would be making sales calls, cold calling, sales calls for my business, trying to set up things three, four, five months down the road, so that I could eventually quit my job. And so when I did leave my job, and I did that, I did that during lunch hour, every single lunch hour for real, for months I was doing that. Evenings, weekends, you have to find something that you are truly passionate about or it's not going to work. It's not going to hold you. It has to be something you can't live without. But once you do all of this work and you feel that you are ready, then you can quit your job. So when I quit my job, I was literally making money from day one in my business because I prepared all of the foundation. I did all the sales that I needed. I went into my business full time and then I never looked back.
Victoria: I think there are two things here: you need to find something that you really passionate about, but you also want to find something that you're really good at. And a lot of times what people do is they take their work skills and use them for their new business. So it's kind of like an intersection of what you're good at or maybe not doing good but great at. Or it's maybe something that you don't even realize you're so good at. But everybody tells you, "My goodness you're so great that this, "and you're like, "Isn't everybody great at this?" People would come to me with public speaking and saying, "You're a natural." And that's when I got that idea that, "Wow, I'm not the natural," but to people I do look natural now, which means I can teach this because I know how I did this. I can teach it. So you look inside yourself and again as an introvert we'll love to reflect, we'll love the inside of our head. So going inside your head, turn everything off and look and see what are you great at, what you think you are good at, but everybody else thinks you're amazing. And what you're passionate about.
Ben: Yeah, that's it. That's the other thing. That's what I'm really hearing from you. People are passionate about things. People may be good at things, but they have to build the foundation. And there's a lot of discipline involved in terms of finding that time outside of your normal work time to be able to build these things or to do these side hustles, I guess is the more popular term now, initially. And maybe those grow into something.
Victoria: Right, right. And if you do it for a little while and after a few months you realize, you know what? Nah, I really love the security of my job. Well it's okay then you just stay at your job, but most likely, you will realize that I–you're going to feel it. It's going to be totally like an intuition, that feeling that I am on the right path. I am doing what I was meant to be doing and then after taking and after building the foundation, after doing everything that you need to do, after preparing both financially and logistically, you will be able to step into the life of an entrepreneur and not everybody wants it. Not everybody can do it. But until you try, you won't know.
Ben: It sounds like wise counsel on how to do things.
Ben: Thanks Victoria. This has been a really fun conversation and I love your passion and also the ability to couple that discipline with that passion. I think that's a really key part of this. So I'm really looking forward to our next segment where we're going to talk about public speaking and introverts, which many people just think that makes absolutely no sense. But let's see how that goes. It'll be a fun segment.
Extras