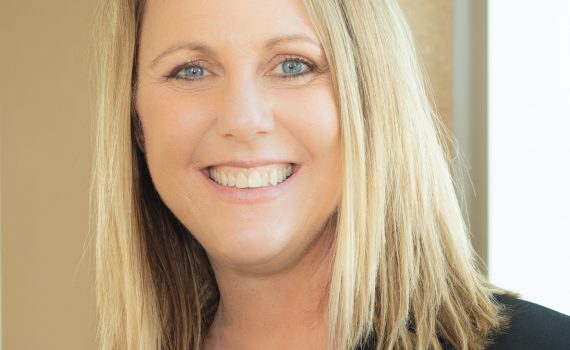 Category:EDUCAUSE,Higher Education,Information Security,introversion,Introverted Leadership,introverts,Leadership,Podcast
Podcast: Play in new window | Download
Subscribe: Google Podcasts | Spotify | Amazon Music | iHeartRadio | Podchaser | TuneIn | Deezer | RSS
Episode 029 Show Notes: Andrea Childress
Introduction
Andrea Childress and Ben Woelk discuss building social skills as an introvert, networking, and the importance of mentoring. Note: Andrea is now UNK Chief Information Officer and University of Nebraska Assistant Vice President for Information Technology Services .
Key concepts
You can improve social skills by practicing and intentionally getting out of your comfort zone
Initiating relationships with new people can be challenging as an introvert
A leadership training program may help you grow your social skills
Mentoring is great for your growth; either internally or externally
Even an analytical introvert may want to be around people more
An intentional meeting framework such as Five Dysfunctions of a Team can lead to more effective meetings
Quotable
If I want to really be a leader I need to step up and I need to reach out more. So I just started pushing myself and believe me it was baby steps at first

I can't overestimate how valuable it is to have a network, to lean on that network, to provide support to that network

Instead of just sitting there taking notes or scanning my phone while I'm in between sessions or something, I'm trying to look around and meet people

Olympic athletes have a strength and conditioning coach,a skills and drills, coach, a nutritionist. Find mentors that help you be your best in many different areas
Resources or Products Mentioned in this Episode
Links
Transcript
Ben: Joining us today is Andrea Childress. Andrea is the Executive Director of Cybersecurity, Governance, Risk, and Compliance for the University of Nebraska. The GRC team provides resources and thought leadership around cybersecurity program management policy, risk assessment, compliance awareness, incident response, privacy and legal requirements. Andrea has a background in application development before moving into management and cybersecurity-focused roles. She has presented at the University of Nebraska Women Advance IT conference and the EDUCAUSE Security Professionals Conference. Andrea has a Bachelor's degree in Business Administration Management Information Systems and an MBA from the University of Nebraska at Kearney. You can contact Andrea at achildress@nebraska.edu. I encourage our listeners to visit HopefortheIntrovert.com where you'll find complete show notes including a transcript of today's conversations.
Ben: Hi Andrea. How are you?
Andrea: Hi Ben. I'm good, thank you.
Ben: Welcome to the Hope for the Introvert podcast. Very much looking forward to our conversation today. Can you tell us about your role at the University of Nebraska and what your workplace is like?
Andrea: Sure. Well first of all, thanks for having me. It's great to be here. My role at the University of Nebraska, it's a little bit complicated, especially right now. I have the GRC executive director role on our cybersecurity and identity team, which actually provides services for all three campuses within the University of Nebraska. And those are in the cities of Kearney, Lincoln, and Omaha. But I'm also at the University of Nebraska at Kearney located physically because I've been here for 25 years. I started out as an application developer and worked my way up and now I'm the Deputy CIO in effect. So I've been here for a long time and that team of people is about 22 professionals. But two years ago the University of Nebraska, ITS shops combined from our three campuses. So now my ITS department has over 300 people. So there's been a lot of change in the last two years there.
Ben: So it's not really centralization because you didn't move, it's more of a centralized management?
Andrea: That's correct. We have leaders on all three of our campuses now and I have people that report to me in both of the other two cities, and my bosses are in other cities as well. So it's really, it's really crazy. But we use IM a lot and we talk as much as we can. We use tools like Slack as well and lots and lots of email. But basically, yeah, we have five shared services or scaled services where those things like infrastructure and client services and security, we're doing them all, or we're working to provide all those services in the same way across the enterprise in order to scale for efficiencies and to save money.
Ben: Okay. So what's your workplace like then with this very large extended organization but a small number of people on the Kearney campus?
Andrea: Yeah, it's really interesting and like I said, it's been a lot of change for us to get used to and be able to take advantage of that large number of resources. The best advantage for, for my campus here, which I'll refer to as UN-K (if I say that later).
Andrea: It's when you said extended that it reminded me of extended family, because we're small here in Kearney and so we're kind of like a family, and now that we have these extra people in these other cities. It is like our extended family that we get to work with everyday and lean on really, because we're greater together. Obviously, because there's so much more depth than we used to have.
Ben: Okay. So is your organization at Kearney, are you centralized or are you kind of distributed amongst the different colleges?
Andrea: There are three colleges on the Kearney campus, three academic colleges plus plus the graduate. And so some of those colleges have one or two distributed IT people. But those people even have a dotted line to our central IT organization. So we're sort of a blend. But the Lincoln campus has a lot of distributed IT and Omaha has some as well. So it's a mix like you find in most systems, I think.
Ben: Okay. And I don't know how many of our listeners are familiar with information technology and higher education, but it has its own unique set of challenges. I think there's an assumption on the outside (or maybe not), that everything is centralized and a central group handles all of the different colleges. And I know at least at RIT that that's certainly not the case. And you have your tensions between more of a centralized IT organization that handles the network, and then you have colleges that have different needs. So they sometimes have their own IT organizations. So it can be–it's, I would say bit of a zoo, but that may be–that may be accurate. Actually. We'll go with zoo for now.
Ben: So you've identified as an introvert and actually as an Artisan, which is unusual, because most people that are–that come out with the temperament type of Artisans don't have a lot of interest–at least what I've found–in terms of talking about temperament and things like that. So this is actually unusual. So I'm looking really looking forward to the conversation! Talk to me a little bit about what it's like being an introvert at work or in life in general.
Andrea: Yeah, that's a great question. So I think early on when I was an application developer, it was not unusual for me to sit in my office almost all day, every day. Periodically there would be meetings where I was meeting with my clients, basically learning the requirements of what they needed to be worked on. Right? But again, I'm on a kind of a small campus. There's about 7,000 students here. So there's only about 500 faculty and staff. And I worked in administrative computing in those days. And so it was this very small number of people that I needed to work with, which fit my personality great. Because as an introvert, you have a small number of very close friends, typically, as opposed to the extroverts that have more friends than or acquaintances And I don't know how close they are to all of them.
Andrea: But I would spend a lot of time alone and I really liked the work there because–I'm also analytical. So when you got done writing a computer program, you could see that the results were correct. You knew when you were done, whether it was right, what you could validate it by, by running some other data's extracts or something like that. But then as I grew and got a Master's degree and an MBA, I got a little bored with that and I got tired of being alone all the time. And I learned that I really do want to work with people. And so I moved into management and I started leading the application development team. And then early in the early 2000s when security–cybersecurity became a thing, I started leading that area, which you know, that over-arches all the facets of it and you can't–we're not one person or one small team can do security. So you have to work with all of it. And so that's been great because I do really like to collaborate, and I have learned that working with other people helps you come up with a better answer than you just by yourself. Did that answer your question?
Ben: Yeah, kind of. [laughing] You've talked about what it's like being in your office and going from really a very much sole contributor role to now having moved into management and being around people a lot more. One of the other things that you hit on was how you knew at the end of the day whether something would work or not, because you could run an abstract or a report of some kind around that and tell whether or not it was working. So I'm assuming that it's a little bit more complicated now. And I'm curious, what do you-how have you found this change to working with people? I realize it's been a number of years now, but also what do you is your biggest challenges in the workplace as an introvert?
Andrea: Yeah. Well, I do think I'm more analytical at heart than–one of my college professors said, you're either a touchy-feely manager or you're a number cruncher, accountant type of person. And I've always kind of felt like I was both, but I do think I tend to be more of the number cruncher. And so what I think is challenging is sometimes I like to take extra time to process before I can respond, and that can actually be perceived as inaction, right? Like, why, why haven't I heard from her? You know? And so I do have to learn to make decisions quicker than I am–more than I am comfortable with, so that I can get back to people in a timely manner as they're expecting. Otherwise, they think they've asked a question and it's gone into a black hole.
Andrea: But also another challenge for me is initiating relationships with new people. That making myself do that just for the sake of doing that. It's not hard to meet people when there's a reason that you're on the phone or you're in a meeting, but to just be more outgoing, to get to know people because when you collaborate, you're giving and you're also receiving. And so that to me is also very satisfying in a different way, much like writing code and getting the right answers and satisfying that.
Ben: So were there specific steps you took towards being say more social? I don't want to say that because that sounds like it's a handicap of some kind–but being more comfortable with initiating conversations with people and things like that?
Andrea: Yeah. mostly it's just practice and making myself step out of my comfort zone. What got me to the point where I realized I needed to do that was going through a leadership training program. And they were spending a lot of time in this one session about how your network is really important and you would need to be intentional about building your network. And I kind of thought to myself, "Wow, I've never built a network." I've just worked with people that happened to cross my path that I needed to work with. And so that just got me thinking, "Wow, you know, if I want to really be a leader I need to step up and I need to reach out more. So I just started pushing myself and believe me it was baby steps at first. Right? You know? [laughing] But now it's much more common and it's easier for me to do it.
If I want to really be a leader I need to step up and I need to reach out more. So I just started pushing myself and believe me it was baby steps at first.--Andrea Click To Tweet
Andrea: And what I've learned when I'm approaching someone or introducing myself to someone that I don't know is that generally people are nice and people like to talk about themselves. So if you just ask a question or two, you're typically gonna get, a conversation. You might learn something and you might be able to share something with them. And it's usually beneficial. And it's usually worth it in the end. Even if you don't have anything to work together or that can benefit either of you at the beginning, if you remember that person's name you can contact them later and they might be able to help you or you might be able to help them in the future. So that's really great and really it's just practice. I just make myself do it when I go somewhere. Instead of just sitting there taking notes or scanning my phone while I'm in between sessions or something, I'm trying to look around and meet people or I talk to someone and ask them a question or something like that.
Instead of just sitting there taking notes or scanning my phone while I'm in between sessions or something, I'm trying to look around and meet people. Andrea Click To Tweet
Ben: So you've made it very intentional and really kind of pushing back against what your natural would probably–I know for me, I'm going to check my phone because I don't really want to talk to anyone right now and they won't bother me if they know I'm on my phone. And of course then you look across the room and 90% of the people are doing the same thing. So it's always kind of interesting. You had mentioned in your pre-podcast questionnaire that you had taken part in a workshop or something or had an assignment in an EDUCAUSE workshop where you were required to talk to someone else?
Andrea: Yeah. Yeah. This is a fun story, and this was early on when I was being more intentional about doing this, but I was in a, I think it was a four hour workshop. No, it must've been an eight hour workshop because it was right before lunch. And the person who was leading the workshop, she said, "Okay. It's time for lunch, but I want you to take five minutes." So we were sitting in round tables, there was probably eight people per table "and turn to someone at your table and ask them their name, ask them where they live and then ask them what a fun fact about themselves is. And so, you know, this was an IT security workshop. And so most people just looked straight down or typed on their computers or got their phones out, or maybe they left the room, They just went to the bathroom or went to lunch early and didn't, do the exercise. And I was like, "Okay, this is a opportunity to be intentional about this." That's in my lap, right? It's been given to me and how much easier could it possibly be? So I turned to the guy sitting next to me and introduced myself and asked him his name. And it was funny because we had this long conversation, and he was telling me about his daughter who was a competitive handgun–yeah. Competitive shooting with a handgun person [laughing] award-winning I guess. And so it was just really fun. Well then we came back from lunch, and we were getting ready to start the second half of the day. And the workshop presenters said, "Okay, who wants to share something that they learned about their neighbor?" And, you know, instantly all eyes straight down at the table.
Andrea: And so I'm like, "Here I go." So I stood up and I said, "This person is Kyle. He's from San Diego and his daughter is an award-winning handgun competitor." And that's all I had to do. And then I sat down and one other person out of the whole room of at least 50 people stood up and kind of shared a little something about their neighbor, and no one else would even give eye contact to the person [laughing]. I felt very proud of myself, but also that this was like no big deal. But for me it was a big deal and it was kind of a turning point or a good example of how I was trying to work on that kind of thing. And now it's much more a natural thing. So I would just say,
Ben: I wonder what the response the facilitator really expected. If they had been around IT people before and to see if anybody–it says something that there are only two people willing to share out of the group there. So that, it is funny. So what do you consider to be your strengths? What are the things that you really bring as an introvert and how do those work out for you? How do you leverage those?
Andrea: That's a good question. Yeah. I think when I was talking before about how introverts have a small number of really close friends, the way I see that translating into my professional life is my ability to build relationships with people. I'm very I'm empathetic and I believe that I build really good relationships with those people that I work with, and I trust them and they trust me. And so I think that has worked out really well. And then also I think my analytical ability, which I am not 100% sure if that is an introvert characteristic. But I work in risk management now. So,they kind of go hand in hand, and I have this analytical thought process, so I think it's great for the security realm. Because security works collaboratively across the IT organization, I get to feel that collaboration a lot or I get to use that collaboration skill, but really those one-on-one relationships can– you can't even measure the value. It's just fantastic being able to build a good relationship. And I've had a lot of feedback from people in that regard, "You, you act like you really care about me" and I'm like, "I do." I don't know why people would be surprised by that.
You can't even measure the value one-on-one relationships . It's just fantastic being able to build a good relationship. Andrea Click To Tweet
Ben: It's really interesting to have empathy as one of your strengths, I think. And I don't–I think that's definitely the case for some introverts. I know my temperament type. I'm an INTJ, and I'm not supposed to have empathy for anything or anyone whatsoever. And it doesn't really work out that way, but it's kind of the, "Oh,. you're the logical person. Emotions don't sway you, and blah blah blah." But none of us, we don't fit those categories all that well anyway. So in what ways have you found that you're an influencer or leader in the workplace? And in our next segment we'll talk about women in leadership and your passion about that and what you're accomplishing there. But in general, what ways have you been an influencer or leader?
Andrea: Wow. There's probably a number of them, but currently in the last two years since our IT organization is combined across the University of Nebraska, there's a security managers team that's been working together–the service managers and the people that actually manage teams. And so this sort of new group is thrown together and we're not really given a direction. We know we have to work together. We don't really know how. And so a few meetings into it, I was kind of thinking to myself, "Well, I don't really get what we're working towards on this team. It's like we get together and we share information, but we don't have a real purpose or you know, it's not great, these meetings." Right? So I started trying to get this team to think about what we needed to be learning from each other and telling each other on a weekly or biweekly basis.
Andrea: We changed our scheduling up quite a bit. And then I read this book called the Five Dysfunctions of a Team about making high performing teams. And so I started getting that group to do some of the things in that book and I shared with them all the takeaways. The author of that book is Patrick Lencioni and then he has his second book called Death by Meetings. Which is fantastic. And so we changed our meeting structure to follow that–the way that book describes part of his, his strategy in the book. And it's been fantastic. It's kind of night and day how we started to work better together and early on the five dysfunctions of a team work that we did. It's a lot of sharing feedback with each other, getting to know each other, mentoring each other. And so that's the kind of thing you have to do. You have to get to know people before you're comfortable pushing back on their–what they're saying or questioning or asking them a hard question to make sure that we're moving in the right direction. But that's really important. In security. I mean there's so much work to do and you can't possibly do it all. So making sure we're doing it the right way and the best way.
Ben: Yeah, I agree with you on that. And I think in the security realm, none of us know everything and to even pretend that we do, or to try to hold on information and not share it is one of the ways you end up with real problems. Because, "Well, if I had known that was an issue, we could have worked together to solve it," as opposed to, "Oh, now we've had this incident." And it was because we didn't talk enough initially to start it. I've also been on those dysfunctional teams where getting to know each other and casual conversation was really discouraged, [Andrea laughing] and they were not–they were not enjoyable and maybe they were somewhat effective, but I think that had more to do with the fact that people were, "We're talking to each other anyway," and wanted very much to work together to make things work regardless of how the team was functioning or how the team was managed. So I think it's a really important thing. Like I said, it's much broader than just IT and the whole idea of high performing teams. I love the Death by Meetings !I have not read the book, but we've all experienced it and probably experienceit still very, very often. What recommendations do you have for introverts who want to become influencers or leaders?
Andrea: Okay. Well I guess I would go back to the networking thing. I can't overestimate how valuable it is to have a network, to lean on that network, to provide support to that network. When you have a problem at work and you realize, "Hey, I have to go work with Ben, but I've never met Ben before." If you have already built a relationship, it's so much easier to deal with whatever that problem is. And that is the case at any level, whether you're just starting out or if you're a CIO. Right? So try to get over that networking fear if you have it like I had it as well. And just remember people are nice. They like to talk about themselves. They like to talk about themselves. It's the easiest way to get it started [laughing]
I can't overestimate how valuable it is to have a network, to lean on that network, to provide support to that network. Andrea Click To Tweet
Ben: Networking has come up as a theme several times in the podcast interviews. And I think a lot of the issue stems from people's perception of what networking really means. And rather than the, "Oh. The're 25 people in this room, I have to meet all 25 people and I have to have speed dating," essentially you're speed networking. And just spend that five minutes with each one of them and move on to the next person, compared to, they're 25 people in the room and there are a couple that you might actually spend extensive conversation time with. And then you do get to know each other a little bit. It certainly makes it much easier when you have an opportunity to work together. You now know that person is a good resource for that because you had that in-depth conversation, rather than, "Oh, they work at such and such, and blah, blah, blah, and next?" Which just doesn't work for me at all. I think many introverts in general have a–I don't know if it's a fear of small talk, but the idea of it is in some cases paralyzing and definitely something that we feel like we want to avoid.
Andrea: Right. And I mean, I've heard lots of techniques for small talk. If you're going to an event, check the latest headlines or the latest industry trade news about whatever the conferences you're attending or something like that. But yeah, just having one or two things in your pocket that you can lean on if you do draw a blank is helpful. And then again, just ask people about themselves.
Andrea: I was going to say one other thing about in what ways have I been an influencer, a leader. And again, going back to I think my strength in empathy and interpersonal relationships, is using a mentoring program, either volunteering to be a mentor or are asking to have a mentor in more than one. You don't just need one at a time, right? If you're an Olympic athlete, think of it like this. If you're an Olympic athlete, you've got your strength and conditioning coach, you've got your–I don't know–skills and drills, coach, you have your nutritionist. I mean, you have all these people that are helping you be your best and you need to think about yourself in that way as well in terms of your career. So figuring out what you need help in or where you want to grow and try to find or seek out a mentor if it's possible. Because that has been really fantastic for me. And, and their only goal if you have a mentor, is to help you figure out how to get to your next level. And so, it's always mentoring that's important. Right?
Olympic athletes have a strength and conditioning coach,a skills and drills, coach, a nutritionist. Find mentors that help you be your best in many different areas. Andrea Click To Tweet
Ben: Do you recommend them as an internal mentor or an external mentor? Or maybe it's some of each. I'm not sure.
Andrea:Yeah, I would say all of the above. I mean, I've had them internally across the enterprise here at the University of Nebraska. I've I had them through the EDUCAUSE Security Professionals Conference. I know I've had more, but yeah, just I would take anybody who wanted to be my mentor, because I've gained so much knowledge from each relationship that I've had. [laughing]
Ben: Great! So, are you mentoring also?
Andrea: Yes. we just started a mentoring program here just within our internal ITS department ,and we just piloted it in the last couple of months and it's going to be more of full-blown this fall. And I was a mentor in that program. And that's invaluable just to get to know people on another campus. Right. I mean if you're not physically in the same city, just spending that time to get to know people is really great.
Ben: Yeah, I've found I've been more, I think on the mentoring side than being mentored side, but that's probably my own fault as much as anything. But I've found the mentoring relationships to be really–well, they're very rich and they transform both the mentee and the mentor, and especially, one just getting to know each other better. But as you work with people on specific types of areas that they want to polish up or make stronger, whether it's an interpersonal or how to handle conflict at work–our favorite thing for all of us–you gain a lot of information from them as well. And a lot of–I think a lot of strategies.
Andrea: True. Right. And when we did our reorganization, I mean there's a lot of people that are managers now that weren't before. So we just had a big need for that. And so those of us that had been doing it for a few years were asked to help.
Ben:
Thank you Andrea for being on Hope for the Introvert today. I'm looking forward to our continued conversation as we delve into women in leadership and the challenges that women face there.
Extras
Women in Security (Not Insecurity) panel at EDUCAUSE Security Professionals Conference 2019