Category:Higher Education,Information Security,Infosec Communicator,Leadchange,Social Networking,STC Rochester
I've heard a lot of discussion recently that professional conferences aren't needed anymore because of the inter-connectivity afforded by the Internet. Why is it reasonable to spend hundreds or even a couple of thousand dollars to attend a face-to-face conference?
Over the last week, I've been part of the leadership teams for and attended two conferences, the STC Rochester Spectrum regional technical communications conference and the EDUCAUSE Security Professionals Conference in San Antonio. It's been an incredible experience.
Here's what I've found:
Spectrum provided an opportunity for me to meet face-to-face with people I've been talking to via social networking for almost a year. This is important because I was able to have indepth conversations with key leaders about critical issues affecting our profession. These conversations wouldn't have been viable in social media. They may have been doable through Skype or phone, but the ability to read the nuances of a conversation when you're not together is really difficult.
Spectrum also provided STC Rochester an opportunity to showcase our abilities (and to have those abilities affirmed by other community and society leaders.) It was important for our chapter to understand our connections and I think our membership was "blown away" that international leadership would attend. We were truly honored.
Spectrum provided state of the art content in technical communications. In the sessions I facilitated, Kristi Leach was able to test a usability session with peers and gain invaluable feedback and Hannah Morgan provided a fresh look at the importance of social networking in your branding and in your career.  Other speakers presented key information about current tools and the future of our profession.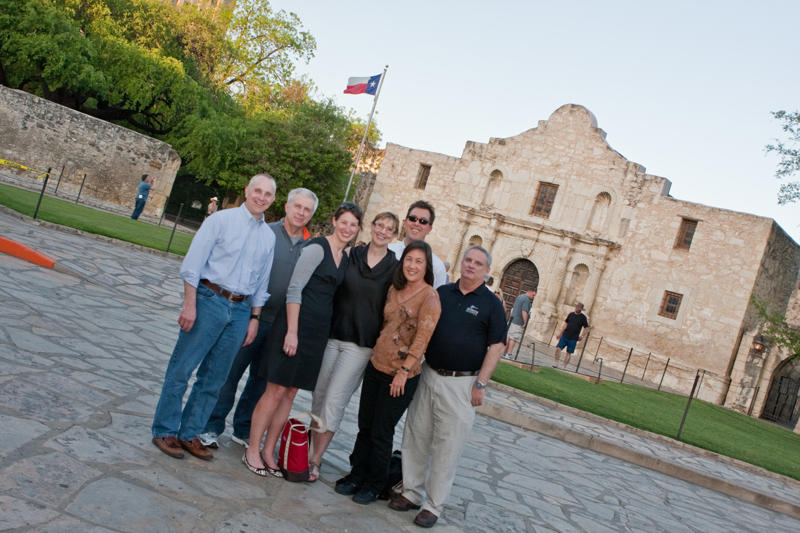 The Security Professionals conference allowed me to see (way too briefly) colleagues that I speak with on conference calls and work with, but from a distance of thousands of miles. We've become friends and it's great to be able to unwind with a team that's worked hard together all year.
The Security Professionals conference gave me the opportunity to present with a panel of fellow practitioners that are remediating private information at our respective universities. It gave our audience an opportunity to hear how four schools are tackling similar problems and the "unvarnished" truth of the stuggles we've faced and inroads we've made. This was invaluable to our attendees, because they could ask questions and establish the networking contacts that will save them time and dollars as they tackle similar problems. We become resources for each other.
The Security Professionals conference also allowed me to work in tandem with Cherry Delaney of Purdue University, my former co-chair of the Awareness and Training Working group. We were able to share with a group of ISOs, information security practitioners (and even a CIO) the steps needed to create a holistic strategic Security Awareness plan and share examples of how we've approached the task of educating end users. We were also able to work with them in small groups to develop specific steps and put together the beginnings of an action plan.
The interaction at a professional conference is one of the key enablers to moving forward in your profession, becoming "unstuck" when you're out of ideas, and establishing a network of contacts to help each other.
This interaction was helped by the fact that the conferences were of a size (120 and 350) where you could actually see the same people in several venues. Large conferences don't always allow for that.
For me, professional conferences matter.
What do you get out of them?
Related content