Category:Higher Education,Information Security,Infosec Communicator,Internet Safety,Presentations,Privacy,Risk,Social Networking
We had a great time presenting to our 2800-person incoming class at the Rochester Institute of Technology. Here's the YouTube video of the five presentations (Hannah Morgan, Dawn Soufleris, Nick Francesco, Jon Maurer, and Ben Woelk) aptly emcee'd by Chris Tarantino.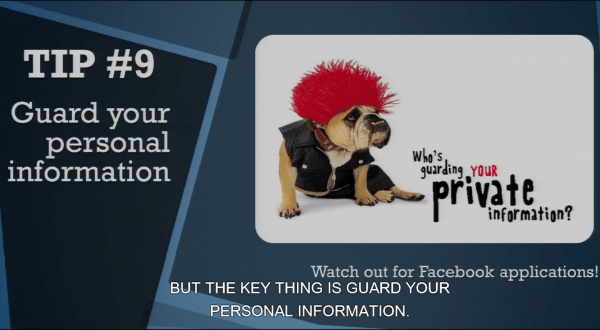 Click on the screenshot to watch the show!