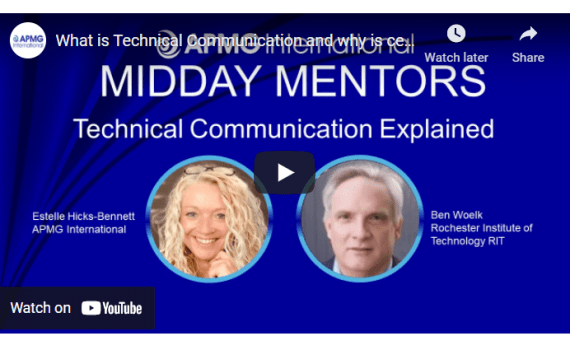 Category:CPTC,Staying Current,STC
What value does a CPTC certification have for you? Listen to my interview with Estelle Hicks-Bennett for an in-depth discussion.
Are you a seasoned technical communicator? Are you changing careers into technical communication? Are you a university student?
Career Changers
Let's talk about what certification can mean for people transitioning from another career into technical communication. I began working as a technical communicator, but my background was in liberal arts. I had been pursuing a doctoral degree in history but did not finish. Although I could communicate technical information appropriately for different audiences, I had no credential that proved I had the knowledge to work in technical communication. When I started work at RIT, I took coursework and received an Advanced Certificate in Technical Information design.
In my current cohort of students preparing for the CPTC™ exam, several of them are transitioning into technical communication and want the CPTC™ certification for the same reason I sought out coursework. They want to prove both to themselves and to others that they have the knowledge to work successfully as a technical communicator. Certification is a tangible achievement that carries value both personally and in the workplace.