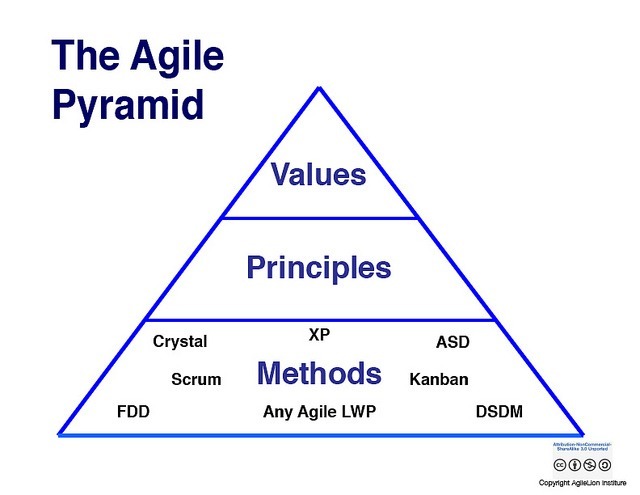 Category:Infosec Communicator,Leadchange,STC,STC Rochester
I've been contributing to an ongoing conversation about the Society for Technical Communication on Larry Kunz's excellent Leading Technical Communication blog (https://larrykunz.wordpress.com) where he's recently posted An Agile STC? As I've taken part in the conversation, I've realized that this is a subject I should be writing about as well. I'll start by sharing some of the discussion here. (Note that I'm actively involved in STC and a former Director.)
Background
The Society for Technical Communication (STC) was established in the late 1950s and currently has about 6000 members worldwide. Like other professional organizations, it has seen decreases in membership as the baby boomers age and the technical communication profession has become increasingly specialized. The Society has somewhat autonomous self-governed geographic chapters around the world that range in membership from around 10 members up to 150 or so. Geographic chapter membership is not mandatory, and about 50% of STC members are members in local chapters. I'm a member of the STC Rochester Chapter, which has been recognized as Community of the Year twice in the last four years.
Discussion of Agile Methodology
Larry referenced a recent post by Australian technical writer, Swapnil Ogale, The ASTC is failing us in which Sawpnill discusses the need for new structures and focus on gaining new members. Building on Sawpnil's discussion, Larry wrote about the application of Agile principles by STC communities and the need to, as I would describe it, discard old wineskins and use new wineskins that may be more appropriate to our culture. (The wineskins terminology comes from a Bible passage, Mark 2:22, "And no one pours new wine into old wineskins. Otherwise, the wine will burst the skins, and both the wine and the wineskins will be ruined. No, they pour new wine into new wineskins." (NIV translation). I believe that terminology is apropos for structural discussions concerning chapters as well.
In reference to Larry's assertion that Agile principles are needed at the chapter level, smaller focused activities might provide a viable path forward for many communities, especially given the challenge in recruiting volunteers for long term roles. (There's a free CAC webinar on recruiting volunteers on July 22nd, 2016. Alice Brzovic and I are speaking. The webinar will be recorded. Register on Eventbrite (https://www.eventbrite.com/e/recruiting-new-volunteers-tickets-26552383895)
Rochester Chapter
When I look at the Rochester Chapter's ability to continue to provide service to our community, sprints play a key role. Along with ongoing programming, there are a large number of shorter sprints associated with our annual Spectrum conference. These sprints provide a relatively short high-impact volunteer engagement period that I believe has really helped hold the chapter together (along with some outstanding leadership.)
Next week we are engaging our Buffalo-area members and their colleagues in a networking dinner–our first engagement with them in well over a decade. This wasn't part of our planned programming, but connections were made, an idea floated through LinkedIn messaging, and several people have put an event together very quickly.
Innovation
Given STC's changing demographics, it's important that we examine new models and embrace those that are effective. STC's Community Affairs Committee is well positioned to play a mentoring role here.
We absolutely have to innovate and attract members who become active volunteers. STC at the society level and chapters are structured very differently. There's ample opportunity for innovation at the chapter level. Some structural changes at the higher level may be beneficial.
Alienating long term members who are used to that structure is somewhat of a concern. However, the baby boomers who built professional organizations are retiring in droves, and the structure and programming has to work for succeeding generations. Although I don't agree with all of her points, Sladek, The End of Membership as We Know It, has good discussions around the need for organizations to transform. Post-baby boomers generations are looking for meaningful engagement for shorter periods and not necessarily a lifelong commitment.
I'll continue this discussion in an upcoming blog post.
Related articles