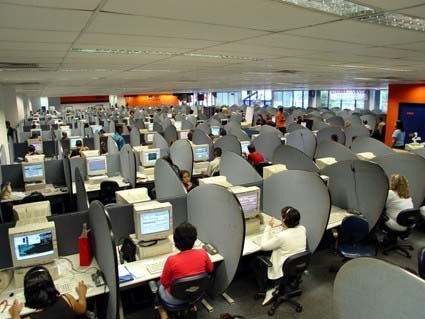 Category:Information Security,Infosec Communicator,Internet Safety
We received a call at home tonight from a Microsoft-certified repair technician at Technical Department of Windows Support. (Yes, the name she gave us. Think she was reading from a script?) The woman on the phone said that they had been contracted by Microsoft and that our computer had been sending out spam for the last week. In order to fix it, the caller asked us to turn on our computer and she would walk us through the repairs. We asked that they email us the information to tricia@fbi.gov.
I had been told about this Windows support scam by a colleague last week. Most of us are used to seeing scam emails. We're not used to receiving scam phone calls.
Ironically, in my Cyber Self Defense class this week we're discussing scams!
We've seen quite the run of email scams over the last couple of weeks at my university. Here's a portion of the advisory I sent to our community this week:
We've seen a lot of spam over the last few weeks offering everything from cash loans to faculty and staff, various jobs for students, mortgage refinancing, etc. Every year, a few members of the university community fall for various scams. You may recognize some of the scams below.

Why I'm Receiving This

We're seeing the following scams:

Faculty & Staff: Apply online for a Cash Advance Loan—faculty and staff are currently receiving offers of cash advance loans. Some of these may be "legitimate" loans, but they're often high interest and secured by your car or other property. They may also be examples of Advance Fee Fraud, where you send a fee in advance and provide your bank account information. Does anyone see any danger in that?
Mystery Shopper—many of us have received info about Mystery Shopper jobs paying $250 or so per job. Sounds great, doesn't it? Almost all of these jobs are bogus and involve providing bank account information and payment through counterfeit checks.
Home Financing—There are a number of different home financing schemes, ranging from foreclosure relief to sub-prime refinancing rates. The FBI link below provides more information.

In addition to the current scams listed above, students have fallen victim to the following in the last couple of years:

Deaf Lottery—a university student was contacted by a Facebook Friend who informed him he had won a deaf lottery. The student was then contacted by an "administrator" through instant messaging. During the course of the scam, the student provided his bank account information and lost hundreds of dollars.
Fake apartment listing—a couple of students were moving to the west coast for co-op jobs. They found a listing for an apartment and sent a hefty deposit. When they arrived on the west coast, there was no apartment.
Personal ads—a student reported that he responded to a Craigslist Personal Ad that he found "enticing." He exchanged pictures with the person in the ad who requested that he sign up for an account on saferaffair.com under the pretense that he wasn't some "crazy stalker." The website requested personal information and a credit card number "to verify his identity." When he looked up the person's email address he found that there were hundreds of complaints that the address belonged to a scammer.
Freelance photographer request—a student received a letter from a firm seeking to employ the student to shoot an upcoming out-of-town event. They offered the student $500/hour for his time and mailed the student a check for $2900 with instructions to cash the check, retain a portion of the funds, and forward the remaining share to the "store manager." This is a common scam where someone sends a counterfeit check and asks for a portion of the check to be wired to someone else.
Financial emergency overseas—several university people received an urgent note from a student regarding a robbery he had suffered overseas. The note requested the recipient to wire funds ASAP so that the individual could buy a plane ticket home. The student's Facebook account was compromised and used to send this message to his Facebook friends
Craigslist—There are MANY scams circulating on Craigslist. Several university people listed items for sale and were contacted by "buyers" who sent the sellers cashier's checks and asked them to refund the difference. Although the checks appeared legitimate, they were counterfeit. There are also reports about scams connected to room reservations, etc.

For More Information
Related articles